Toshiba focuses on small business market with Ultraportable Portégé R30 laptop – BetaNews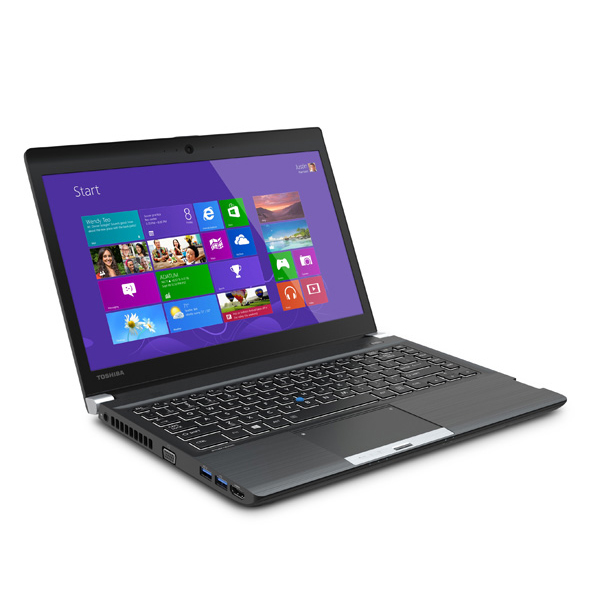 When it comes to computing, small businesses can have unique needs. Unfortunately, many manufacturers ignore this segment, thinking that between Enterprise and consumer offerings, the small businesses can find a solution. To be honest, this isn't quite off base — small business owners may find a decent machine at Best Buy or online somewhere that meets their needs. Still, how nice would it be if manufacturers actually focused on this market?
Don't worry, Toshiba has you covered. Today, the manufacturer announces the Portégé R30 laptop. This 13.3-inch offering may be perfect for both small and medium-sized businesses, as it is very compact for travel, while offering solid performance using Intel's dependable Haswell processors.
"The Portégé R30 offers full performance — plus a built-in optical drive — without the burden of a bulky laptop. Users will have all the speed they need to work and create with a 4th Generation Intel Mobile Performance processor, up to 16GB of DDR3 memory, and up to a 1TB hybrid hard drive or 512GB solid state drive. Built-in Intel vPro technology, plus Trusted Platform Module (TPM) and a Fingerprint Reader provide the extra security IT departments require", says Toshiba.
The manufacturer further explains, "encased in a premium magnesium alloy Tough Body chassis, the Portégé R30 offers increased protection with a shock-absorbing design and a unique honeycomb reinforcement structure for increased rigidity and durability. It also features Toshiba's innovative EasyGuard technology to help safeguard the laptop's critical components against the stress and hazards of today's mobile world. The Portégé R30 undergoes rigorous spill, drop and Highly Accelerated Life Testing (HALT), and features a highly efficient cooling technology that keeps the device cool".
 
I really like that Toshiba is focusing on durability, since laptops are designed for portability. Every time you leave the office for a business trip or meeting at Starbucks, you run the risk of dropping or damaging the machine.
Also cool is the inclusion of an optical drive. While many consumers no longer have a need for them, businesses in particular may have a need for on-location backups. A DVD burner is a cost-effective and reliable method for doing so.
The computer's 13.3 inch display, however, may disappoint; all models feature a resolution of 1366×768. While this might be a deal-breaker for a home consumer, it is still a popular resolution for many businesses. Believe it or not, a popular resolution like this is sought after. Why? When creating documents and PowerPoint presentations, you may want to verify its readability across all company machines. Small business users should be perfectly fine. Both HDMI and VGA are on board for connecting to monitors and projectors too.
Keep in mind, small business users are not typically looking to play games or watch movies with a work machine; it is a tool to conduct business. With that said, Toshiba has hit all the marks, with durability, performance, security and a compact size. Even the pointing stick, while trivial for some, is a must-have for many in the business world.
Toshiba says the starting MSRP is $829, but the least expensive machine I can find on its site is $899. That price gets you a Core i3 processor, 8GB of RAM and a 500GB HDD — plenty of power for a typical small business. Stepping up to a Core i5 or i7 with SSD causes the price to jump significantly — the top model is $1,599.
If you are interested in purchasing, you can check them out here.
CommentsWrite a Reply or Comment: