Laptops For Business: 8 Worth Buying – InformationWeek
Among the advances you'll find in this year's crop of notebook computers are: Fast-charging battery systems; ultra-thin, ultra-light form factors; new interfaces; and hybrid devices that transform easily between tablet and laptop.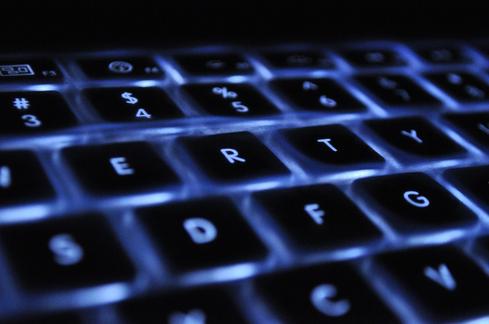 Whether you're in need of an upgrade, or you're looking for good business machines to deploy to your enterprise users, we break down the eight laptops that we feel are worth buying this year. Among the advances you'll find in our roundup the latest notebook computers are: Fast-charging battery systems; ultra-thin, ultra-light form factors; new interfaces; and hybrid devices that transform easily between tablet and laptop.
While battery life continues to be the lagging and disappointing factor in most portable devices, there are supplementary advancements that help to ease your pain. For one, the Intel Broadwell processors have finally been released and are finding their way into most high-end laptops. The 14 nm chip requires far less power when processing applications and graphics instructions. Combined with power-sipping flash-based storage, the Broadwell chips give laptop makers the ability to power devices longer using the same battery technologies.
A great side effect of using the low-power Broadwell chips is the fact that they can be installed in fan-less configurations. This means that laptops can now run completely silently. This may not seem like a big deal to some. But believe me when I say that silent operation is a huge benefit.
A second advancement in battery technology that is beginning to be incorporated in many next-generation laptops is a fast-charging battery system. Some rapid chargers have the capability to charge from 0% to 80% capacity in less than 30 minutes. So, while our batteries may not last all day, at least we don't have to be tethered to our outlets for an outrageous amount of time.
Ultra-thin and ultra-light form factors are being taken to an extreme this year. Apple is said to have started this trend back in 2008, with the launch of the first Macbook Air. Since that time, laptop vendors have been one-upping each other to claim the top spot as the thinnest or lightest laptop in their respective categories. These models are no different. When you actually see and touch some of latest ultra-portables, they'll blow your mind.
New interfaces are commonly a big reason to upgrade to new laptops. Over the years, we've seen several iterations of video and peripheral connectivity ports that replace older solutions for a variety of reasons. While some have been successful, others fell by the wayside. This year's new interface is the USB Type-C standard. This USB standard will not only support USB 3.1 data transfer capabilities up to 10-Gbps, it will also send/receive power of up to 20V and 5A. What this means is that laptops can now be powered and charged by their USB Type-C interfaces – similarly to how mobile phones and tablets use USB interfaces to power/charge batteries today. Seemingly gone are the days of proprietary charging ports.
Finally, many next-generation laptops have finally gotten the whole "hybrid" strategy thing worked out from a hardware usability standpoint. After struggling with multiple devices to perform daily computing tasks, many users will be attracted to hybrid laptops that offer dual tablet/laptop functionality. Fortunately, many manufacturers are beginning to strike the right balance between laptop and tablet usability – and how to seamlessly move from one to the other with little effort.
Whether you're in the market for a slim/lightweight laptop with a long battery life, or you are seeking to take advantage of the latest interface and hybrid capabilities, our laptop roundup aims to help you find something that suits your needs. Please note, this list is not intended to be a best-of ranking, but rather an informational roundup. If none of these offerings appeals to you, tell us what they're missing – and what your ideal portable computing device would offer — in the comments section below.

Andrew has well over a decade of enterprise networking under his belt through his consulting practice, which specializes in enterprise network architectures and datacenter build-outs and prior experience at organizations such as State Farm Insurance, United Airlines and the … View Full Bio
CommentsWrite a Reply or Comment: