The Day AIDS Hit the Fashion Industry – The Atlantic
The fashion industry was in many ways a victim of its own success. New York's theater and interior design communities—hit equally hard by the disease—had less to lose by acknowledging it; many in their ranks were openly gay, but they weren't household names outside of Manhattan or figureheads for multinational companies with multiple licensees. "If a major fashion designer were to come down with AIDS, it would ruin the brand name," Larry Pond, the chairman of the Design and Interior Furnishing Foundation for AIDS, told The New York Times. "When you're selling to Mom and Pops outside the metropolitan centers, you're affecting business, and that's billions of dollars." (Pond would die of AIDS in 1992.) For designers heavily involved in licensing—like Halston, whose name was used to sell everything from cologne to cars—the ramifications went far beyond Seventh Avenue.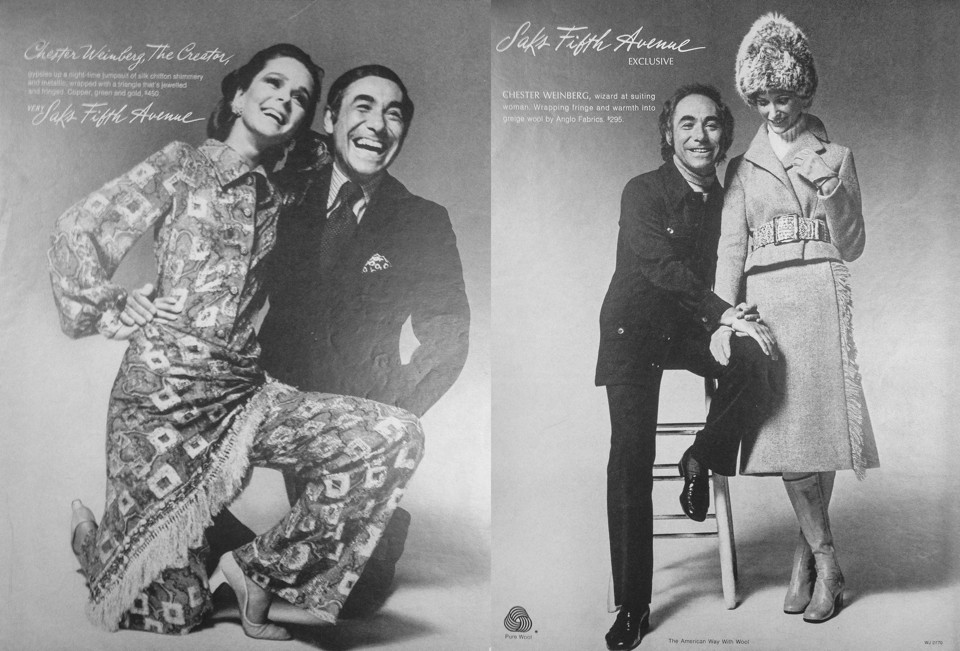 Weinberg may have been fashion's first high-profile AIDS death, but he was, of course, not the last. Perry Ellis would follow on May 30, 1986 (age 46); Willi Smith on April 17, 1987 (age 39); and menswear designer Lee Wright on October 20, 1988 (age 39). All were Coty Award winners. The year 1989 was an especially punishing one for the industry. In the space of six months, AIDS claimed Isaia Rankin (age 35), Angel Estrada (age 31), and Patrick Kelly (who never revealed his age, but was thought to be just under 40). Only Estrada's death was publicly acknowledged as being AIDS-related; initially, Rankin's staff wouldn't even admit that he had died. Though rumors had swirled about Kelly's health for months, he and his assistants made excuses as he cancelled appearance after appearance. It wasn't until years later that Kelly's business partner and lover Bjorn Amelan set the record straight, explaining to The New York Times: "We didn't want people to know at the time because there was obviously a stigma attached to the disease that would have spelled the end of his professional future."
But not all AIDS deaths were hushed up; indeed, there was a backlash against the conspiracy of silence. Before Way Bandy—one of the industry's top makeup artists—died on August 13, 1986, he directed his executors to announce his death as AIDS-related. And Halston acknowledged the cause of his own death on March 26, 1990, in the classiest possible way, leaving instructions for his prized Rolls-Royce to be auctioned off and the proceeds donated to AIDS research.
In Halston, fashion found its Rock Hudson: a superstar who could put a familiar face to the dreaded disease. Both Time and People addressed AIDS and fashion in their next issues; People put a smiling Halston on its cover, flanked by Liza Minnelli and Elizabeth Taylor. "He put American fashion on the map," the cover line read. "He died last week of AIDS, a broken man." Halston's death finally galvanized the industry to take real action against the disease; later that year, the Council of Fashion Designers of America (CFDA) staged its first Seventh on Sale fundraiser, inspiring similar events in Paris and Milan. But no one fooled themselves into thinking that it couldn't get any worse. As CFDA president Carolyne Roehm told People: "I shudder to think how many more we may lose."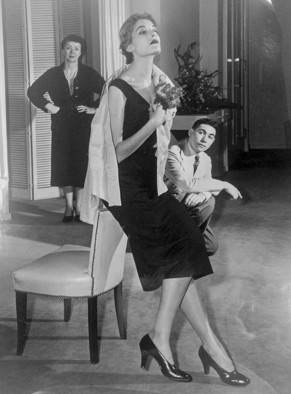 If AIDS birthed a legacy of fashion industry activism and philanthropy, it also started a more troubling trend. As the American economy bounced back, cash-flush Japanese investors were eager to align themselves with the glamour and visibility of fashion. Because AIDS was still perceived as a disease that affected gay men exclusively (despite the 1986 death of supermodel Gia Carangi), female designers—long spurned by investors—suddenly found it easier to get backing, while funding for male designers dried up overnight.
Industry analyst Alan Millstein predicted in The New York Times: "The 90s could be the decade of the woman designer." A few days after Chester Weinberg died, his Parsons protegée Donna Karan presented her first DKNY collection, to rapturous reviews. The collection wasn't just a critical triumph but a fashion revolution, offering chic, interchangeable basics like bodysuits, wrap skirts, and menswear-inspired jackets for the modern professional woman. As one star died, another was born. Karan's company—backed by the Japanese conglomerate Takiyho Inc—was headquartered in Halston's old offices.
But as Karan's influence proliferated, Weinberg's died with him. "Along with Geoffrey Beene, Donald Brooks, Oscar de la Renta, and Bill Blass, Mr. Weinberg made distinguished clothes that gave American labels the cachet that was, until then, linked exclusively to French clothes," his New York Times obituary read. The paper gave the cause of death as encephalitis.
CommentsWrite a Reply or Comment: